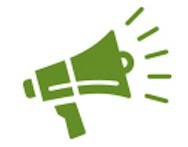 Strategic Media Planning & Media Buying
Today's media landscape is continually evolving and the distinction between advertising media channels has become blurred. This makes choosing where to spend your advertising dollars more difficult than ever. And the rules keep changing.  We work to educate clients to make sense of this ever-changing advertising media landscape and deliver cost effective media planning and media buying strategies that reach your target audience. We are a full service media planning and media buying agency that provides complete transparency to the true cost of your media spend along with insight and analytics that deliver measurable results.
Media Planning & Research
Our media plans are data driven strategic blueprints that focus on your specific advertising goals. That might be new customer acquisition, customer retention, or a new location or product launch. We analyze what you have been doing, identify problems and provide solutions. Research includes a year-long plan that integrates both traditional and emerging media channels dedicated to improving the business outcome of your business.
Media Buying & Placement
Our senior level media buyers are skilled negotiators who have the relationships and buying power to deliver the best possible media placement for the most cost-effective investment. We provide a holistic one stop solution for all of your media needs and are committed to full transparency regarding costs and placement.
Digital Advertising
Programmatic Targeting
Local Network & Cable TV
On Demand Video
Display Advertising
Traditional Print Media
Out of Home
Live Stream Video
Live Stream Audio Radio
Podcasts Advertising
Connected TV
Mobile App
Social Media
Native Content