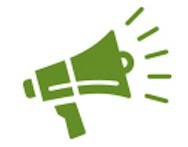 Media Planning & Media Buying
Today's media landscape is continuously changing, and the distinction between advertising media channels has become blurred. This makes choosing where to spend your advertising dollars more difficult than in the past.  But with the right media buying agency to help you cut through the clutter, you can have more success with your advertising dollars.
At Sugartown Communications we work with businesses and organizations of all sizes, with the promise to make the most of your media investment. Our client centric tailored approach relies on a well thought out strategy, incorporating data driven technologies for enhanced audience targeting, dynamic media buying, manual media placement and experienced intuition.
We have long term relationships with media vendors that not only drive down ad costs, but also give us a first look at promotions and value-added opportunities, which we pass onto our clients.  These relationships allow us to buy high quality media, not cheaper media, to achieve your business goals.  We are fully transparent as to the cost of your media, guiding clients through today's fragmented media landscape.
Media Planning & Research
Each media plan is intended to meet a business goal through a campaign objective.  That might be new customer acquisition, customer retention, a new location or product launch.  Once our objective is established, we create media tactics and approaches.  For example, would our objective best be served by a digital ad campaign, radio spots, or both? We conduct research for a long-term plan, typically one year, which helps clients better forecast an annual budget.  We use our relationships with media vendors to draw out vital information from all media sources to finalize our strategy.
Media Buying & Placement
Simply put, our job is to get the most out of your media budget. Our senior level media buyers are skilled negotiators who have long-term relationships with media sources, which allows us to place high quality media that targets the intended audience, in a cost- effective way. We are experienced buying across most media channels, including print, local broadcast, cable TV, radio, programmatic, podcasts, billboards, and all digital platforms. Our team maintains a constant watchful eye on all ad campaigns, accessing performance and making real time adjustments accordingly.
What Is The Function Of A Media Plan?
An advertising media plan is a strategy for marketing your business using specific media channels to achieve a specific business goal. It is important to have a clear objective in order to have a successful outcome. A typical marketing objective could be to gain new customers. But your business may have additional goals, such as opening a new location, a name change, promoting a new product or an event and even declaring a new philanthropic commitment.
Once the objective is clear, we use pre-buy research and strategy to target the right audience. If you don't target the right audience it does not matter how well you execute the other elements of your plan. Timing of placed media is important as well as the proper media mix to keep your audience engaged on multiple levels. And equally important is the ability to understand how paid media works in order to negotiate the best rate and placement of your message.
Tactics help determine what the final execution will be. For example the wording, color and placement of a print ad depends on the size requirements of the print ad. Radio spots need voice-overs and background music and great writing. A television spot requires video components. Digital ads may need landing pages added to your website.
Unless you have extensive experience, it is best to hire an advertising agency that specializes in media buying to obtain expert insight.
Digital Advertising
Programmatic Targeting
Local Network & Cable TV
On Demand Video
Display Advertising
Traditional Print Media
Out of Home
Live Stream Video
Live Stream Audio Radio
Podcasts Advertising
Connected TV
Mobile App
Social Media
Native Content