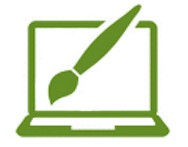 Website Design That Reflects What Is Best About Your Business
Your website is more than a digital asset.  It is the face of your company, the place where your brand can connect with your audience to build trust and guide visitors to take action.  It requires thoughtful collaboration to determine the purpose and a logical path that is effective in achieving your business goals.
Combining a good strategy, clean graphic design and relevant content with the latest tools, technologies and content management systems, we create user-friendly websites that unite style with substance.
Website Strategy
Frontend Design
Backend Development
Content Development
Blog Integration
Landing Page Creation
Hosting and Support
Maintenance Plans
Content Management Training 
Search Engine Optimization
Search Engine Marketing
Analytics & Reporting